Infrared temperature measurement and infrared imaging occurs in the mid- far infrared wavelength band @ 2000~16000nm,
Infrared temperature measurement is a precise detection of temperature. In order to form images,Infrared imaging uses
infrared detectors to receive temperature differenc information.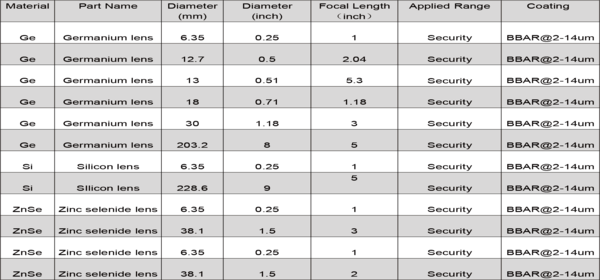 Application: Widely used in security monitoring, Temperature measurement, Machine vision, Industrial inspection,
Low light night vision and other infrared optical systems.
For other products,we could do customized order according to customers' need.